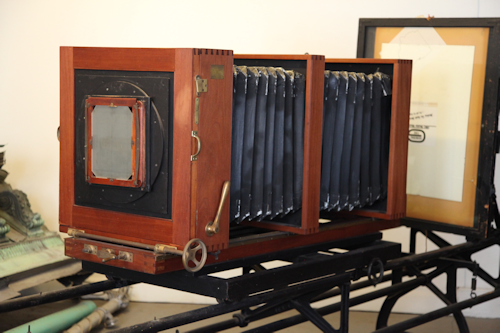 Levy Process Camera
This is a beautiful piece of industrial craftsmanship of a by-gone era. The camera is made of wood and brass. Process cameras were used in print shops to make half-tones from photographs and high contrast negatives. When I arrived at Cinecraft in 1976 this camera was our stat camera. We used it to enlarge or reduce black type on white to make high contrast Kodaliths for 16mm animations and 35mm slides. The last thing shot on this camera for a Cinecraft production was in 1987 for General Tire. That artwork is still on the platen.
The camera got its name from the Levy brothers, Max and Louis, of Philadelphia who made and sold commercially the first halftone screens in 1890. The halftone screen allowed the subtle gray scale of photographs to be turned into dots that ink and paper could reproduce. The full name on the camera is Levy Process Camera manufactured by Repro-Art Machinery Co. which was the successor to JB Levy Philadelphia, PA.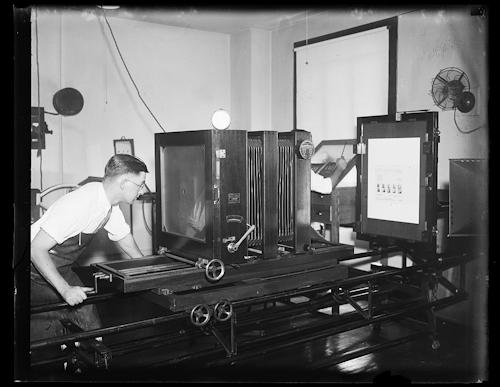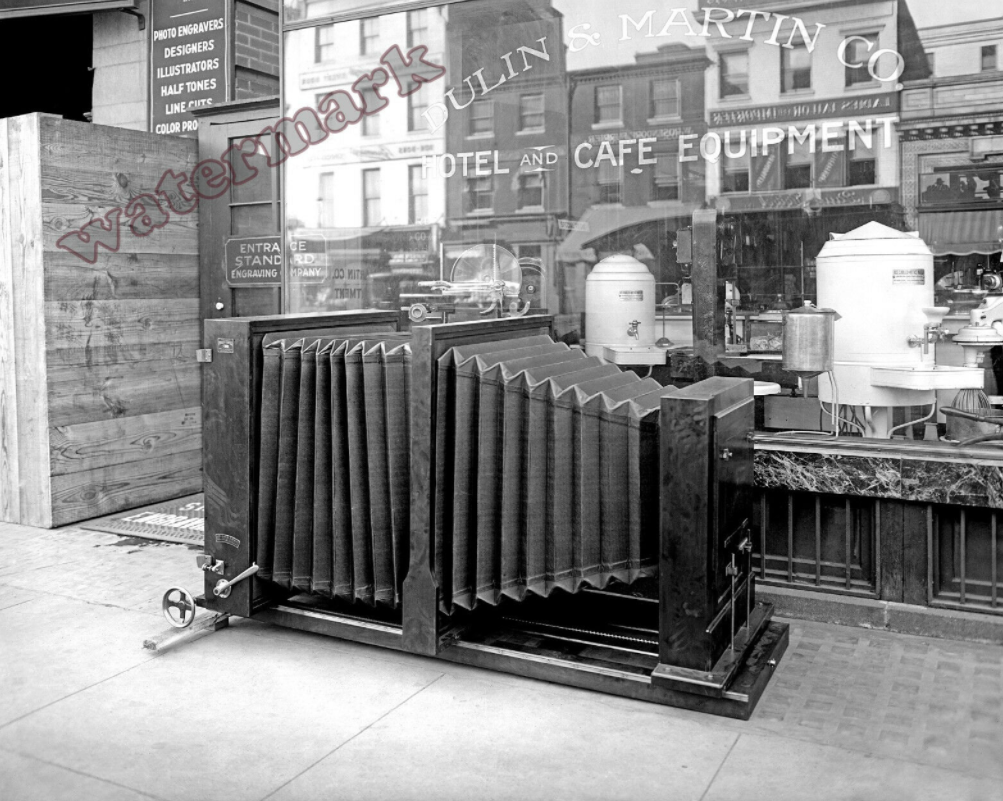 Or you can buy the real thing from me for $3,995. But you have to come pick it up.
It is too delicate and too large to ship.
---